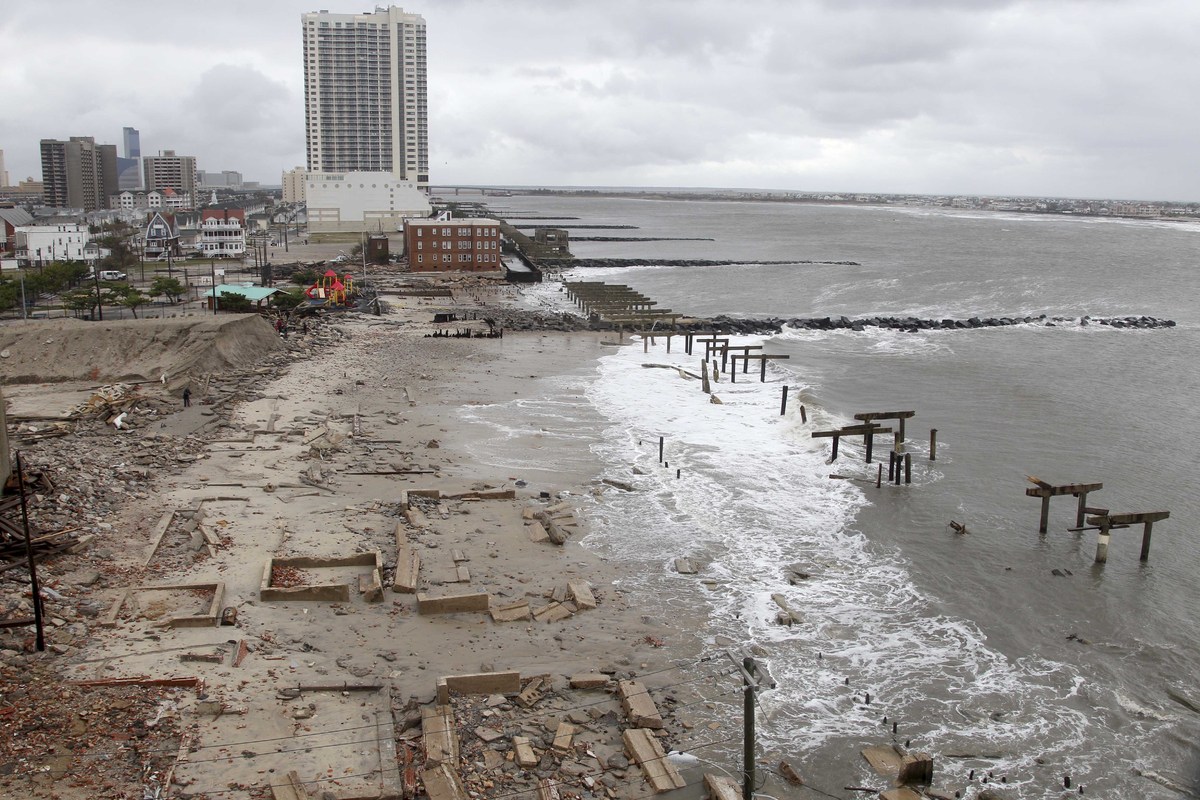 My mom lives in Barnegat, New Jersey, about a mile from Barnegat Bay and a few miles from the Atlantic Ocean.  Her house is less than a mile from the mandatory evacuation line that was set up before Hurricane Sandy hit land – about 45 minutes south of my mom's house, near Atlantic City where this photo is taken.
Her home is fine, praise God, and not a bit of flooding reached her, no downed trees or damage to the house.  But she, and the surrounding neighborhood, have been without power for almost 48 hours now.  The temperatures are dipping and there is wind and rain forecast as well.
Please keep my mom Joyce and her partner Larry in your prayers along with the rest of the Eastern Seaboard.  She was just released from the hospital with possible bronchitis (possibly something else, the tests were inconclusive) on Sunday and lost power on Monday so that can't be good for her physically.